Blog Archives
Ill-Gates, Stephan Jacobs, and Jay Fay have embarked on an epic North American for the months of November and December (and the tail end of October) that is appropriately titled, The Church Of Bass Tour.  One of their stops is…you guessed it…Seattle!  November 7th is the date that you will be able to experience a sermon like no other.  Priest Ill-Gates, Reverend Stephan Jacobs,  and Pastor Jay Fay have a church service lined up for you that will rid you of all the sins you've racked up while secretly listening to your little brothers bro-step and get you back on the right track and ready to prepare for the world to end in December.  I mean…get you back on the right track and properly prepared for the beautiful year of 2013.  2013 will no doubt be stacked with bass, blessed with festivals that are going to go harder than ever, and bring a brand new outlook and appreciation for life from the world.
Accompanying the Church Of Bass Tour in Seattle is Bassdrops local artist, Northstar.  Being born and raised in the Seattle area, Northstar is bringing that Pacific North FRESH vibe to the party and is going to get things officially jumpin' off from the moment doors open.   He recently released a mix to get you stoked for the Church Of Bass tour that you've got to check out.  It's an hour long with back to back to back club bangers, and is a really nice preview of what you're going to hear at the party at Rebar on November 7th.
This is gonna be a show you don't want to miss.  See you on the dance floor!
IMPORTANT DETAILS
BUY TICKETS HERE(You can still buy 2 tickets for $20 if you act fast!)
Date : November 7th
Place : Rebar (party from 8pm-2:30am)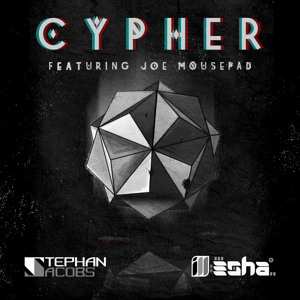 Ill-esha and Stephan Jacobs have brought nothing put pure steeze to your speakers with their new track entitled, Cypher, featuring Joe Mousepad.  This track opens up with the expected heavy kick, extremely grimy synth, and Joe Mouspad's voice run through a vocoder that creates an atmosphere suitable for an astronaut on his way to mars for the first time.  This song is crazy amazing! Plain and simple as that.  Click play! Be sure to check out Ill-esha and Stephan Jacobs on SoundCloud and Facebook too.
Once again, Nit Grit & Stephan Jacobs have left me speechless.  I can still write though…  There could not be a better name for this track! GAME OVER! Nit Grit and Stephan Jacobs have proven once again that California will stay ahead of the game with the bass music.  The new Pizza Party ep is killer. Pick that up!