Blog Archives
July is right around the corner…I can almost feel the heat now.  For the last few months the anticipation for LIB's lineup was huge.  That anticipation is now over.  The lineup is out, and as you may have guessed, it's major!  From Eskmo to Rusko… from Desert Dwellers to Emancipator…from Pantyraid to Kastle…only the finest and most original artists have been selected to bring the party to you at the new Lighting In A Bottle location, Lake Skinner, Temecula, California, from July 11th-14th.  You've still got some time to familiarize yourself with all the artists you don't know before the festival kicks off…but let's start off by previewing some tunes by the biggest headliners there this year.
Nevergreen – This is still one of the most chill songs I've ever come across in my lifetime.  Big ups everyone living in the North West and everywhere else green in this world!
———————————–
Aye Rusko…Cockney Thug just one time?
———————————–
Oh you know panties are gonna start dropping…
———————————–
Having experienced my first Lucent Dossier Experience show in the jungle of Costa Rica in 2012, I will forever have love for the talented Californian performance troop.
———————————–
The Polish Ambassador – A. Has such a long name he gets his own line on the lineup poster! #winning  — and — B. Plays the most upbeat grimy and positive glitch-hop shows around.  Big ups his video guy and their jump suits!
———————————–
STAY TUNED FOR MORE LIB ARITST PREVIEWS AND CHECK OUT http://lightninginabottle.org FOR MORE INFO!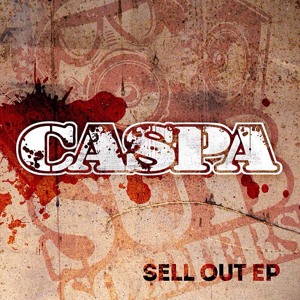 Ahhhh,  It's gonna be a great end May with Caspa releasing his newest Ep entitled , Sell Out, on Dub Police.  Here is a quick little preview of what's in store for your subwoofers for the rest of the summer.  My favorite tune out of Room 324, Jungle Juice, and You Sell Out, is definitely You Sell Out.  It's such a heavy tune and really captures that classic Caspa grime that was one of the original driving factors in the development of my love for dubstep, however, all of the songs are so different, and EXTREMELY progressive in the realm of dubstep that I'm sure you'll be amazed by them all.  It's not ALL about the heavy stuff, and Caspa really shows that by bringing in some sexy synths and throwing a very liquid/downtempo element onto Room 324. As for Jungle Juice, I was expecting to hear some jungle when I clicked play! Nope. Guess again. It's some four to the floor dubstep for ya!  Caspa has always been pushing the limits of what is considered possible in the world of bass and proves why he is a top player in the game, once again, with this upcoming EP, Sell Out.  Stay tuned for more Dub Police on Ganjaology.
ANOTHER MASSIVE VIPER RELEASE!!! Although there isn't much to know about this upcoming Metrik EP there has been a few teasers and I think that's all you need to hear to know that this is gonna be one of the bigger DnB releases this month. One of the songs I am really excited for is T-2000 which sounds like a drumstep track (my favorite), the other tracks you'll have to assess for yourselves cause I gotta get goin' and they are only clips. I'll have more posts up when there's more info, as for now check out these previews!!
[UPDATE] Nightdrive has been released for free by UKF Drum & Bass, check it out below and download the 320!! Big ups to UKF & Metrik for their kindness and generosity!! Definitely just made my day!
Metrik – Nightdrive
EP Sample
T-2000 Sample