Blog Archives
Tonight in Portland, Oregon, the artist collective known as TMK1 is throwing their monthly art & music event at The Slate.  TMK1 has recruited Ganjaology, Abigail Press, and Dash EXP to bless the speakers with heavenly bass driven beats throughout the entirety of the event.  With 4 hours full of live painting, hung art, and some very rare tunes, this Last Friday is going to be a great way to get your night started.
Details
-DASH EXP-

https://soundcloud.com/dashexp
-MAN AMEN-

https://soundcloud.com/man_amen
-ABIGAIL PRESS-
https://soundcloud.com/abigailpress
-THE GANJAOLOGIST-

https://soundcloud.com/ganjaology
This event is FREE and All Ages!
@@@ 2001 NW 19th Ave #104 @@@
Portland, OR
Featuring Art From Kristina Griffith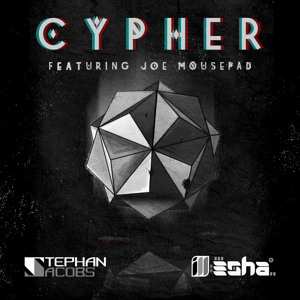 Ill-esha and Stephan Jacobs have brought nothing put pure steeze to your speakers with their new track entitled, Cypher, featuring Joe Mousepad.  This track opens up with the expected heavy kick, extremely grimy synth, and Joe Mouspad's voice run through a vocoder that creates an atmosphere suitable for an astronaut on his way to mars for the first time.  This song is crazy amazing! Plain and simple as that.  Click play! Be sure to check out Ill-esha and Stephan Jacobs on SoundCloud and Facebook too.