Blog Archives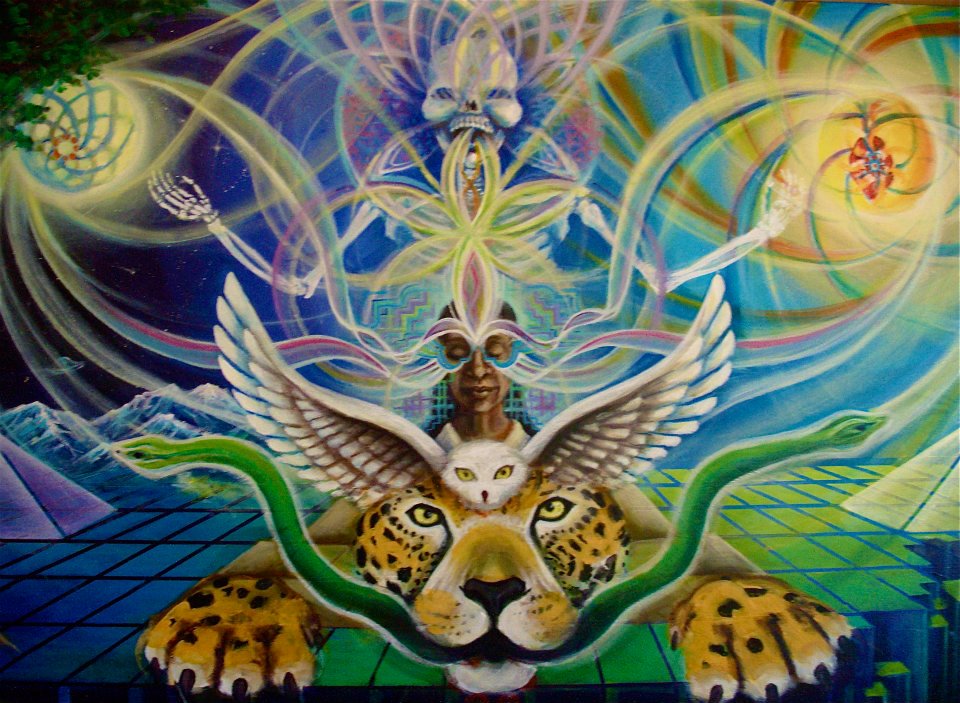 Summer has finally arrived out here in the great North Fresh.  Along with the mild heat wave, which to us seems like an inferno, and full days of the glorious yellow god beating down on us, tanning our sun deprived bodies, comes a collective energy dispensing  strictly positive and inspirational vibes.  I have seen this energy expressed by people worldwide in a variety of interpretations.  From music, to visual arts, to the art of storytelling,  all the way down to the art of thinking, people are expressing themselves.  One artist who's form of musical expression has been catching my ear is Cualli.  You may know him from the West Coast bass music scene…maybe you caught one of his two shows at Envision music festival…maybe you've seen his name on the lineup for Global Dance Festival (who are celebrating their tenth year of existance this year!) and Syntonic Music Festival, both of which are happening later this year, or maybe you know him for his unique and emotion packed music he's been releasing over the last few years.  WHATEVER THE CASE MAY BE, Cualli is taking the bass music scene by storm, and coming with a VERY different sound.  This is his Summer Mix that he recorded for Envision Music Festival, but just recently released.  It's all originals, many of which are unreleased, so take advantage of the rare listening experience you're about to dive into and turn up the volume wherever you may be.   This mix will leave everyone in the surrounding environment with nothing but smiles on their faces. Big ups Cualli!
11.11.11 (Unreleased – Mystery of the One)
Fibonacci (Unreleased – Mystery of the One
Quad (Unreleased – Love Craft)
Bless it (Unreleased – Mystery of the One)
East West (Unreleased -B Rixile)
Egypt (Elixir)
Apple Hawk (Unreleased – Love Craft)
7s (Unreleased -Mystery of the One)
Mucho Amor (Unreleased – Mystery of the One)
Elixir (Elixir)
Dream Song (Unreleased – Mystery of the One)
Jungle Love (Elixir)
Numeral (Unreleased – Love Craft)
Love Craft (Unreleased – Love Craft)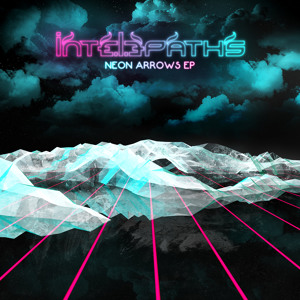 July is upon us.  In the year of the dragon, us Americans will be celebrating the 236th year of our independence as a country on July 4th.  Along with all the days off work, proud emotions, arguably some of the most epic BBQ's world-wide, and an incomparable amount of fireworks going off nation wide, the 4th of July is known to many as a reason to throw the most outlandish parties imaginable.  This year there is a special treat for the bass music community not only in the United States, but around the world…
On Tuesday, July 3rd, Intelepaths will be releasing their debut EP, entitled Neon Arrows, through Critical Beats.  Made up of Ill-esha, and Unlimited Gravity (aka two of the West coasts most well known glitchy/dubby/hip-hoppy/all-around-awesome artists around), Intelepaths is a brand new project and a brand new name, constructed of two bass music veterans.  Both Unlimited Gravity and Ill-esha have a very steady and enthusiastic following which seems to have already launched this project into the "sucessful" realm of things.  Upon hearing about the beginning of Intelepaths from Ill-esha herself a couple months ago, I was immediately intrigued by the sound that these two would produce together and had a feeling it may be a sound unheard before.
"2 people doing live singing, rapping, looping…we both produce" was what I was told.  And that is exactly what has been delivered…and a whole lot more…
Made up of 5 songs, Neon Arrows is an INCREDIBLY different take on what you've been hearing in glitch-hop.  Combing their beautiful harmonized voices, over top beatbox recordings, over the funkiest of bass lines, backed by the thickest, crispiest drums, and topped off with an orchestral ambiance,  Intelepaths have crafted a sound that they can genuinely call their own.
You all heard the preview of what was on the way with Intelepath's cover of Adina Howard's Freak Like Me.  I don't doubt that this will be one of the most sought after releases from Critical Beats this year.  In TWO days you're able to get your copy of Intelepaths debut EP Neon Arrows to properly set off your 4th of July with the fireworks of their sound.
Until then…enjoy the previews!
 (CRITICAL BEATS HAS AN INCREDIBLE PROJECT GOING! LEARN ABOUT THEM AND SUPPORT THEM!)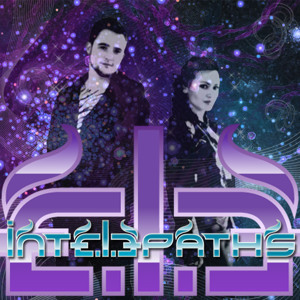 "Cualli is an Aztec word for something which is inherently good and I want my music to reflect that." – Cualli
Envision music festival, once again, has brought some new found musical knowledge to my brain by introducing me to the tunes of Cualli, of Denver, Colorado.  I met Aaron Holsapple, aka Cualli, kickin' it under a shady structure early one afternoon while dodging the sun and waiting for some of the dankest falafel known to man kind to finish cooking.  Cualli was mad cool and told me he was playing later in the evening at the bar stage so I figured I'd check out the tunes.  WELL DAMN…evening rolled around, I think it was around 11pm, and Kll Smth and myself were on the move towards the bar stage to check some truly unique and inspiring bass sounds from Cualli.  Cualli came in on the most positive tip and kept the energy flowing high through his entire set, which consisted of incredible guitar solos, a violinist on stage, and more smiles than I've seen in a long time.  It was definitely an energizing performance to watch.  Merkaba Craft is one of my favorite Cualli tracks off of his newest ep, Elixir, that I want you all to check out.  This song has a lot of different elements from start to end…heavy synths that almost whine, a nice kick that keeps your feet moving, an INCREDIBLE transition to pure positivity, and a guitar solo to top it all off!  There will definitely be more Cualli on Ganjaology.org, but until then, check out his SoundCloud HERE, for more tunes.
Okay…I can't put up just one Cualli track…here is another personal favorite, Jungle Love.