Blog Archives
Cleveland, your favorite bass music DJ, Self Help, is bringing a special guest (and one of our good friends) to Bside on November 7th. All the way from Seattle, Washington, Tony Goods has been making quite a splash in the bass music pool worldwide.  Drawing musical inspiration from hip-hop, trap, dubstep, and minimal techno, you are about to experience the sound of the West Coast, and the energy of the Pacific North West from the moment Tony Goods enters the building.  Tony goods has played shows across the country spanning from New York City to San Francisco, but this is going to be his first time in Cleveland.  We need you all to come out, support the bass music movement that is taking place.  What's the best thing about this show other than the music?  It's FREE!  There are no excuses not to get out on the dance floor for this one!
Here is a brand new video of Self Help throwing down a 50 minute DJ set for Jack Shack TV! 

Tracklist:
little dragon-little man (vindata remix)
dj self help-get bent
djemba djemba-oh ok yea that's cool
canblaster-triple ring
atropolis-mbira funk
rustie-hover traps
dj self help-fluffy marble pillow house
5kin and bones feat. YG-stomp (cedaa remix)
fiona apple-every single night (its overture remix)
gameboy/gamegirl-sweaty wet/dirty damp (swick remix)
douster-pop that bubble
fellow-run de dance
yeah! woho!-pushing (canblaster remix)
astronomar-swordfight (kid kamillion edit)
purity ring-ungirthed
juicy j-u trippy mane (feat. kreayshawn)
antiserum & illesha-zephyr
alborosie-kingston town (bassnectar remix)
james blake-limit to your love (dj self help crunkdub remix)
hudson mohawke-cbat (slick shoota edit)
dj self help-bumpy flubnubber
major lazer-get free (antennae acid crunk remix)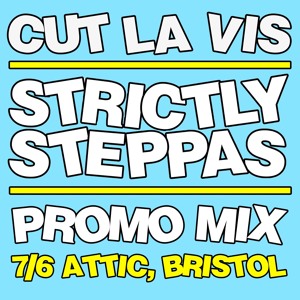 BO! BO! BO! Here is little promo mix for a party going down at The Attic, in Bristol, from one of the freshest reggae-bass DJ's in the UK, Cut La Vis.  I'm wishing I was able to make it to this…but hey…you can't be at everything awesome.  This mix represents nothing but good vibes, incredible bass, and pure fiyah tunes.  Show some love for Cut La Vis and let this 30 minute mix of steppin' music ring out worldwide before he blesses the sound system at The Attic on June 7th.  Big UPs!