Daily Archives:
August 19, 2012
It may not have gotten the best reviews when it was released nearly 10 years ago – but  Eastern Dub Tactik is the perfect laid back summer album to reminisce to. Released by sound master Aaron Dysart out of Florida, this album is a combination of trip hop laced with sampled worldly lyrics and beats. While there was a wave of popular middle eastern samples back in the day, this album's modest yet catchy sounds keeps it above your average worldly dub beats – and earns its spot as the 'East meets West' sound of the week.
It's also hard to ignore that any of these tracks could easily be sampled and still possibly create some pretty unique sounds.
Check out some samples here.
Download this track.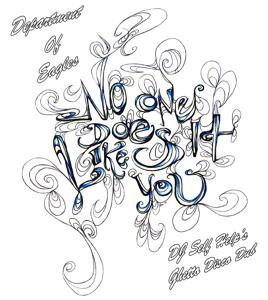 When Self Help releases…we write…about everything…!  Ohio's lead player in the underground bass music scene is stepping up the awesomeness of summertime with his new remix of Department Of Eagle's song, No One Does It Like You.  What a proper title for this song too.  Why? You might ask?  Well…because no one does it like Self Help.  No One Does It Like You has all the addictive qualities Self Help has been pumping out through speakers world wide over the last couple years.  An unmistakeable bouncy bass line…samples chopped up with the utmost style…and melodic builds and breakdowns that have feet two stepping and percolating in every direction on the dance floor.  All the technical aspects of this remix are great and I could continue to say positive things, but my favorite thing about this track and a lot of the remixes Self Help has done is the fact that the originals are still worth listening to too.  A lot of producers are putting out remixes that sound great…but you wouldn't be caught dead listening to the original song.  For Self Help that is not the case at all and this leaves him ranked very high up there in my top artists list.  He has a great ear for good, authentic, emotionally moving music, which is reflected by the tunes he chooses to remix and in his versatile, genre-limitless DJ sets.  Self Help's Ghetto Disco Dub of No One Does It Like You is a free download so be sure to add this one to your library!  Also worth checking out is the video for the original song by Department Of Eagles.  Enjoy!