Daily Archives:
July 1, 2012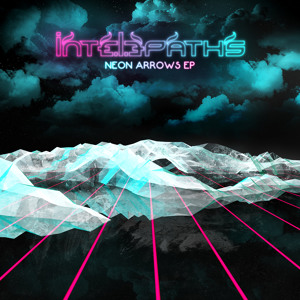 July is upon us.  In the year of the dragon, us Americans will be celebrating the 236th year of our independence as a country on July 4th.  Along with all the days off work, proud emotions, arguably some of the most epic BBQ's world-wide, and an incomparable amount of fireworks going off nation wide, the 4th of July is known to many as a reason to throw the most outlandish parties imaginable.  This year there is a special treat for the bass music community not only in the United States, but around the world…
On Tuesday, July 3rd, Intelepaths will be releasing their debut EP, entitled Neon Arrows, through Critical Beats.  Made up of Ill-esha, and Unlimited Gravity (aka two of the West coasts most well known glitchy/dubby/hip-hoppy/all-around-awesome artists around), Intelepaths is a brand new project and a brand new name, constructed of two bass music veterans.  Both Unlimited Gravity and Ill-esha have a very steady and enthusiastic following which seems to have already launched this project into the "sucessful" realm of things.  Upon hearing about the beginning of Intelepaths from Ill-esha herself a couple months ago, I was immediately intrigued by the sound that these two would produce together and had a feeling it may be a sound unheard before.
"2 people doing live singing, rapping, looping…we both produce" was what I was told.  And that is exactly what has been delivered…and a whole lot more…
Made up of 5 songs, Neon Arrows is an INCREDIBLY different take on what you've been hearing in glitch-hop.  Combing their beautiful harmonized voices, over top beatbox recordings, over the funkiest of bass lines, backed by the thickest, crispiest drums, and topped off with an orchestral ambiance,  Intelepaths have crafted a sound that they can genuinely call their own.
You all heard the preview of what was on the way with Intelepath's cover of Adina Howard's Freak Like Me.  I don't doubt that this will be one of the most sought after releases from Critical Beats this year.  In TWO days you're able to get your copy of Intelepaths debut EP Neon Arrows to properly set off your 4th of July with the fireworks of their sound.
Until then…enjoy the previews!
 (CRITICAL BEATS HAS AN INCREDIBLE PROJECT GOING! LEARN ABOUT THEM AND SUPPORT THEM!)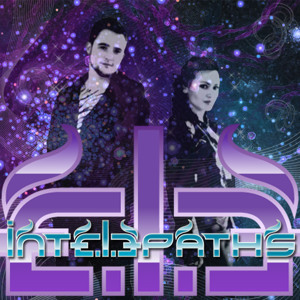 We are gonna kick off the month of July properly with this big new riddim from our homie Dubamine down in Santa Cruz, CA.  If you've checked out Ganjaology anytime over the past year then you are well aware of the awesomeness that this youngin' is bringing to the world.  If  not…then now you know!  Follow him on SoundCloud and support the hard work being put forth by Dubamine.  Big Ups!