Daily Archives:
June 25, 2012
I can't get over this one. It's been announced for a while now and (like every track forthcoming on Benga Beats) it's taking its fucking time to release!!! Taiki & Nulight seriously kill it with Dirty Habit, and bring an absolutely filthy sound into the mix. I can't say that there are too many songs (aside from Giant Orbs) that I am looking forward to this much. I'm not even gonna try to describe the weight on this one, just listen below and get ready to wait patiently for its release! Big up to Taiki & Nulight for this one, huge things comin' from the both of them!
God… It has been far too long since I've posted something, but anyways, this is on the top of my list for tunes that I seeeeriously need. This one's comin' from two absolute heavyweights in the dubstep world, and that is Hatcha & Lost. Giant Orbs has some super deep vibes with that classic reverb-based sound that you get from Lost. It just has a groove to it that you don't hear in most songs, it's one of those that just makes you want to get up and move to it. Can't wait to get my hands on this, no news on the release, but hopefully that'll be soon! Give it a listen below.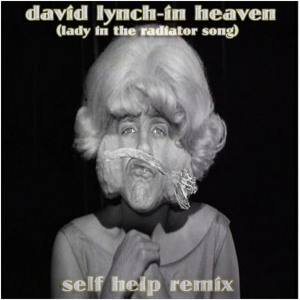 "In Heaven, everything is fine.  You've got your good things…and I've got mine…"
Here's some new Self Help for ya!   This time he's bringing some unclassifiable awesomeness to your home speakers with a remarkably graceful remix of David Lynch's, In Heaven, from the movei Eraserhead.  It's stellar.  Check it out!