Daily Archives:
November 15, 2011
Oh my goodness!!! First off, my favorite DnB duo, second, my favorite Dubstep producer…. I could not be happier right now. Forthcoming on Life Recordings in early December is Subscape's remix of Do You Love. Every single release Subscape has made has been such a banger, and this remix is another great addition to the world of Dubstep. The track is sooo smooth and incorporates some very choppy and distorted synths as well; it retains a really beautiful sound while sticking to true Dubstep rhythms and vibes. Check it out below and keep your eyes peeled!! Big tuuune!!!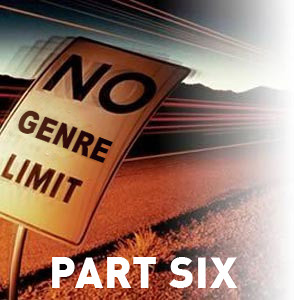 This is an enormous multi-genre (hence the name of the mix), hour and three minute long, super mix, put together by Budapest, Hungary's, György Preyer, better known to the music world as Firedog.  Whether your favorite style of bass music be moombahcore, DnB, grime, electro, dubstep,  or drumstep, you will get an equally heavy dose served to you from Without Fucking Genre Limit Part 6 .  Firedog puts no limit on the levels of bass he throws around here.  Enough reading, it's time to listen! Click play, then download this mix (for free, duh!) and make sure to let it play out at the next party you have and keep an eye out for more Firedog mixes on Ganjaology.org!  
Distance + Younger Brother = Magic.  That is your Ganjaology equation of the day.  I'm sure some of you had a little trouble figuring out the solution to the problem, but fear not, we have given you the correct answer.