Document One – Tainted Dub EP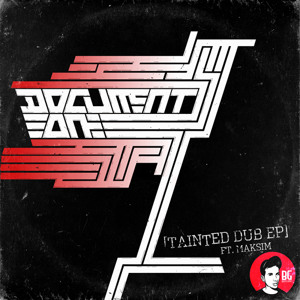 Here it is…ZUUUUUUGGGGGG WRAAAAAWWWWWWRRR SKUUUUURT CRRRRRRRAAAKKKK! Those are the sounds you're about to hear.  I am not surprised by any of the tracks off Document One's new EP, forthcoming on Buygore Records,  Tainted Dub.  In fact I think it might be a little mellow to be on Buygore!  Okay not really…this EP really goes off into the realm of dark screaming synths and eardrum bursting bass.  It's a little heavier than most of the dubstep I listen to on a daily basis, but none the less it's a great preview for the upcoming EP.  Try not to blow your speakers out.  THAT IS YOUR WARNING!
Posted on October 12, 2011, in Music and tagged 2011, Ace of the pack, Bass, Buygore, Document One, Eardrum bursting, EP, Locked In, maxsim, October, Rising Higher, Screaming, Synth, Tainted Dub, Tears. Bookmark the permalink. Leave a Comment.