Nit Grit – Wake up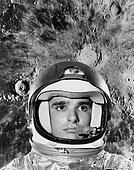 Do you believe in space travel?!  I sure do when I got Nit Grit bumpin' at full blast from my King Kong speakers!  Really though…who doesn't love the idea of space travel?  Team Ganjaology will be in orbit by the year 2020!
These two new Nit Grit tracks titled Wake Up, and I Made This For You, are beautifully crafted works of audio art, crafted to make your ears bleed when played at high volume, even if they are being protected by your space helmet.  Get ready to launch and press play!
WAKE UPI MAD THIS FOR YOU
Posted on September 22, 2011, in Music and tagged . Release, 2011, Bass, California, dubstep, Ganja, Helmet, I made this for you, Nit Grit, North West, Space, Travel, Wake up, West Coast, What. Bookmark the permalink. Leave a Comment.