Wiz Khalifa – On My Level (DeathStar FutureBass Remix)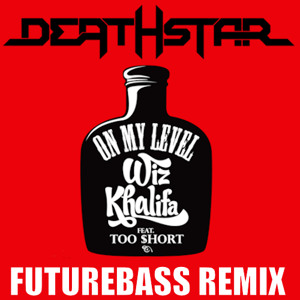 Woooooow!! I heard this remix when MartyParty came out with the Twisted Summer mix a month ago and spent a little time looking for the unreleased track under MartyParty's name.  MartyParty obviously had a huge hand in the song, but so did Minnesota, and together they form the group DeathStar.  They just released their new EP, Ultravioilet Halo, and on it is DeathStars incredible remix of Wiz Khalifa's On My Level.  This is hands down the hottest track on the EP and hopefully it will be getting some well deserved play worldwide.  Check this track out and visit MartyParty's website HERE for the brand new, and free, DeathStar EP.
Posted on July 13, 2011, in Ganjaology and tagged Deathstar, dubstep, FutureBass, Ganja, heavy bass, High As Fuck, MartyParty, Minnesota, On My Level, Remix, Sloppy Drunk, Too Short, Ultraviolet Halo, Wiz Khalifa, Womp!, Yum Yum BAss GUN. Bookmark the permalink. Leave a comment.